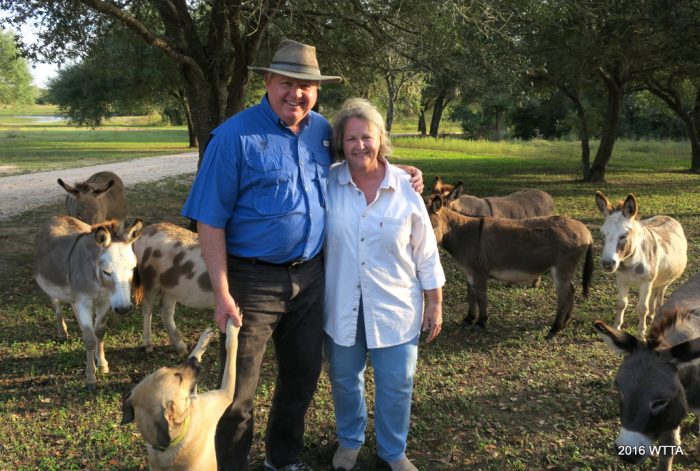 Location: Berclair, TX (near Goliad, TX)
Mailing address: P.O. Box 626, Berclair, TX 78107
Physical address: 8212 FM 883, Berclair, TX 78107
Facebook page: https://www.facebook.com/BQ5RANCH/?tn-str=k*F
Contact/Reservations: Claire 361.542.0348 or barnhartranchretreat@gmail.com
Overnight horse boarding facilities with barn, paddock, and pasture $25 a night per horse
Three unique rental cottages ranging from $100 to $350 a night, contact Claire for up to date rates and specials
Pets welcome, no more than two dogs per cottage and a $10 cleaning fee per stay
Approximately 18 miles of trails sectioned off in several pastures; 706 acres total
No trailer/RV hookups yet, but plans are in the works to have them by 2020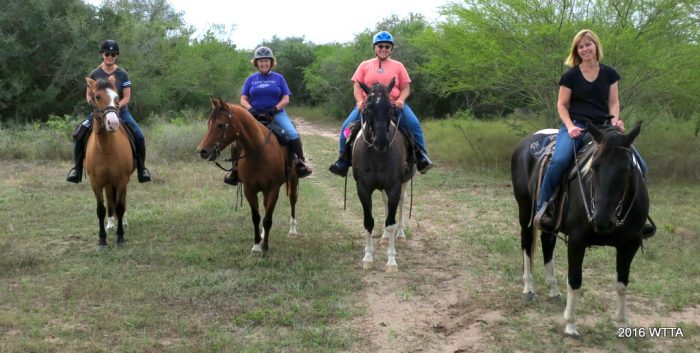 Five of us visited the family owned and run Barnhart Q5 Ranch and Nature Retreat a few years back. I have been meaning for a while to get a trail info page up on this great little piece of Texas in Goliad County. This is an eco-tourism working ranch and nature preserve. Claire and her family raise Mediterranean Miniature donkeys along with about 30 or so head of cattle and have many other animals and projects underway on their family owned ranch. Saved from demolition and moved to the ranch in 2005, the charming 1877 Maetze-von Dohlen House was our lovely retreat for the weekend. The Maetze home sleeps up to ten with a total capacity of 14. For this trip five was a perfect number! We prepared great meals in the fully equipped kitchen. Enjoyed a wonderful camp fire, which Barnhart set up for us behind the house. Rocked on the back porch enjoying the big and bright Texas stars while savoring Kerri's homemade goat cheese and sipping wine. The home was so charming and such a happy and relaxing respite was had by all. But, I have not reached the best part yet, we brought our horses with us and hit the trails!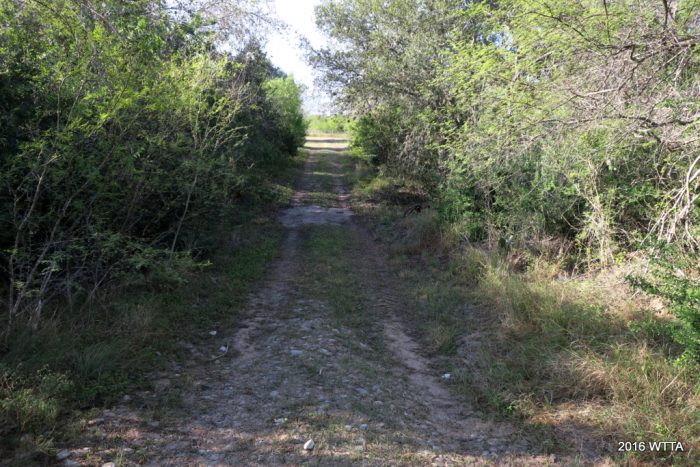 Getting to the horses from Maetze House was a pleasant walk down to the barn and pasture. There is a covered barn, about a four acre pasture and a paddock closer to the main road, FM 883, where you will enter the ranch if you are traveling with horses. Contact Claire for specific directions. There was more than enough room for our five horses. Our equine friends loved being able to roam freely in the pasture and graze.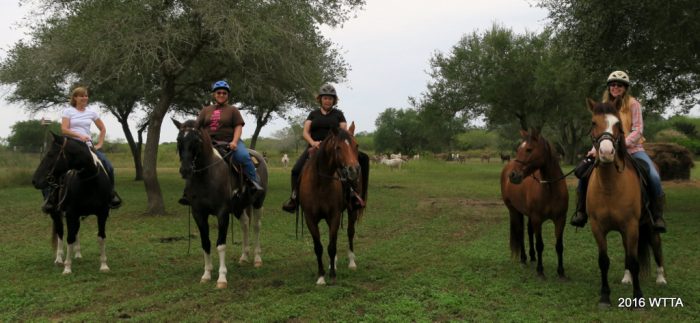 On trail we got to enjoy seeing the miniature donkeys, cattle, and wildlife. Trails are not marked but easy enough to follow as they kept them well mowed down and wide. Several ponds and tanks to water your horse were easily discovered along the trail. The Ranch is kept in a state of natural beauty. Before we rode out Claire gave us a tour of the ranch from her ATV which was lots of fun, especially when the cattle came barreling through, running past us.
I must apologize for the brief info on this wonderful ranch, as I waited way too long to enter this little gem on WTTA. There are about 18 miles of trails but you will need to be prepared to open and close several gates, great practice if you are wanting to perfect your horseback gate opening/closing skills. There were no mounting blocks when I last visited.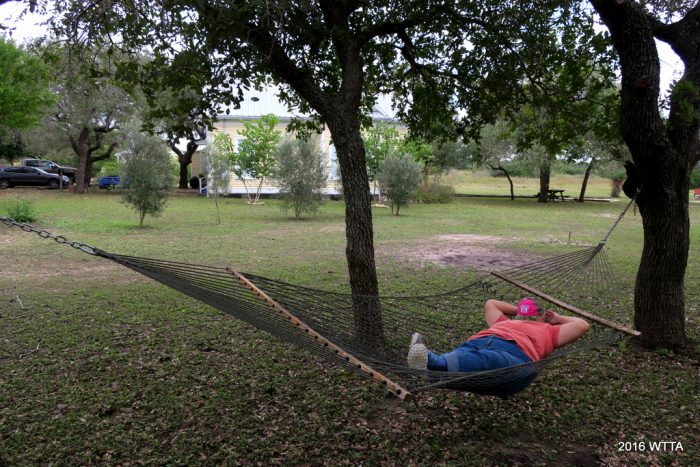 This is a great place to relax; very peaceful and secluded. If you are a Texas History lover then you must also make the short drive to visit Goliad. This is also a very popular birding location.
Lots of Pictures from our visit to Barnhart Ranch and Nature Retreat Q5.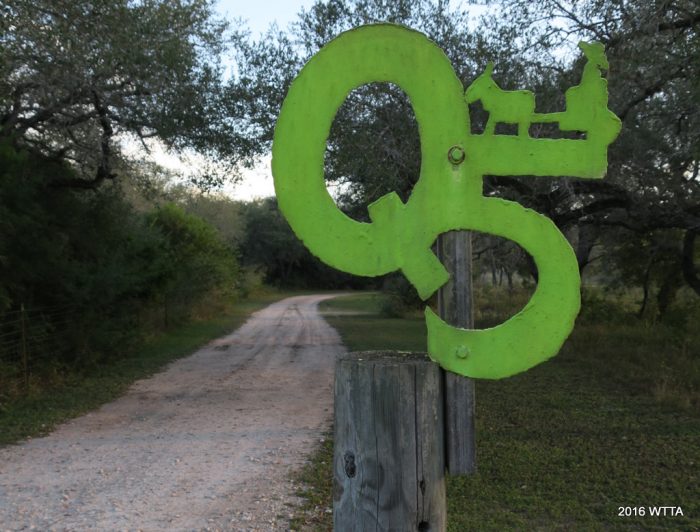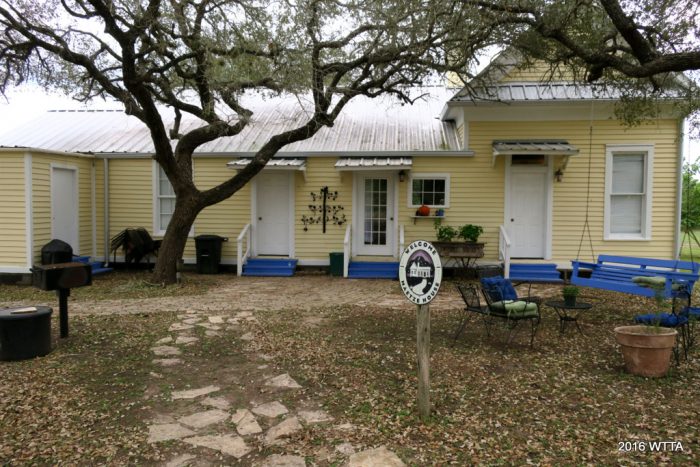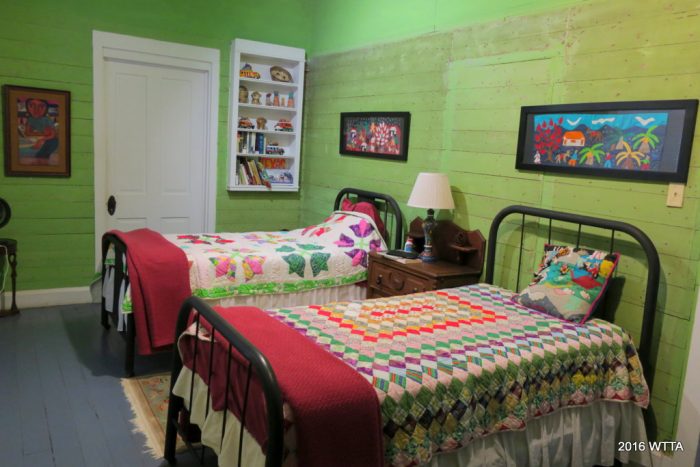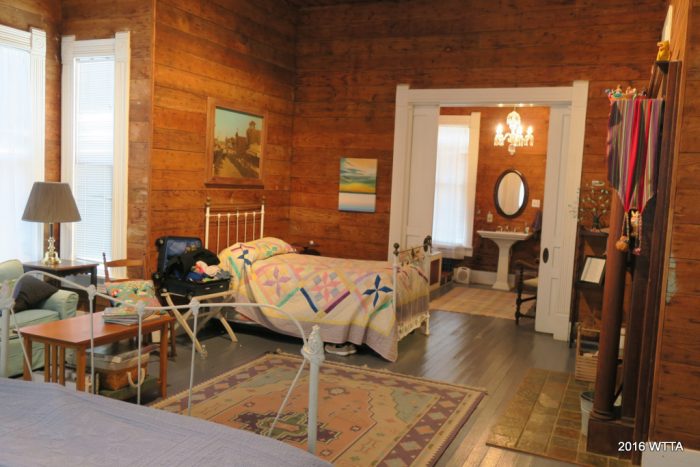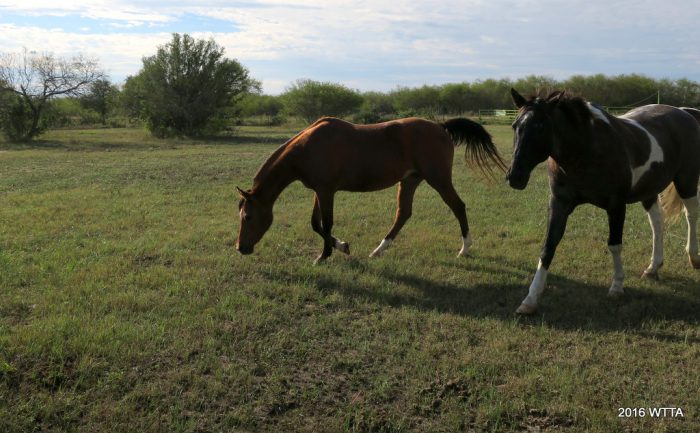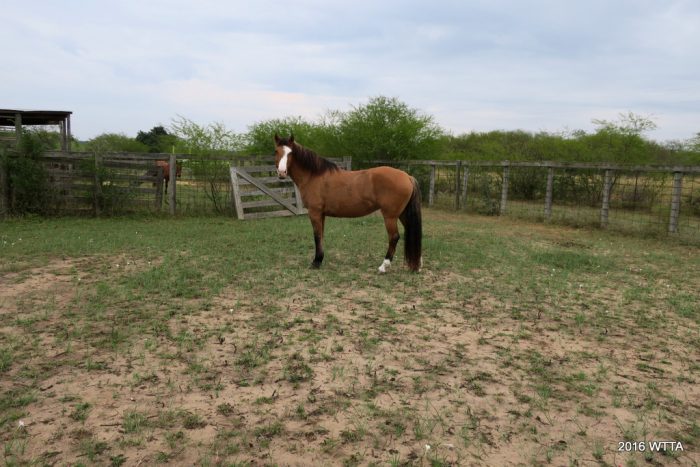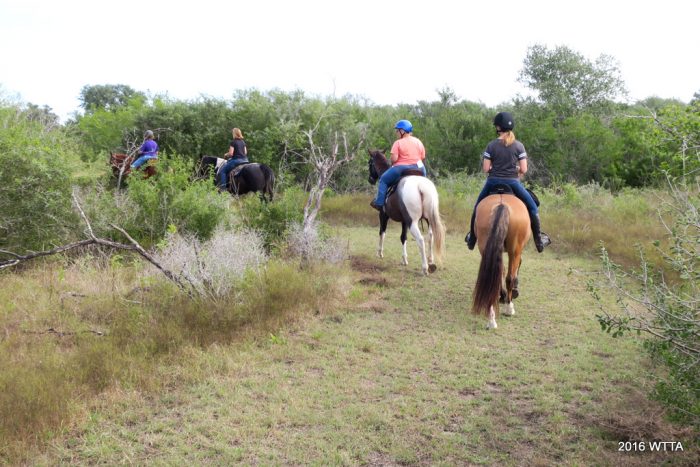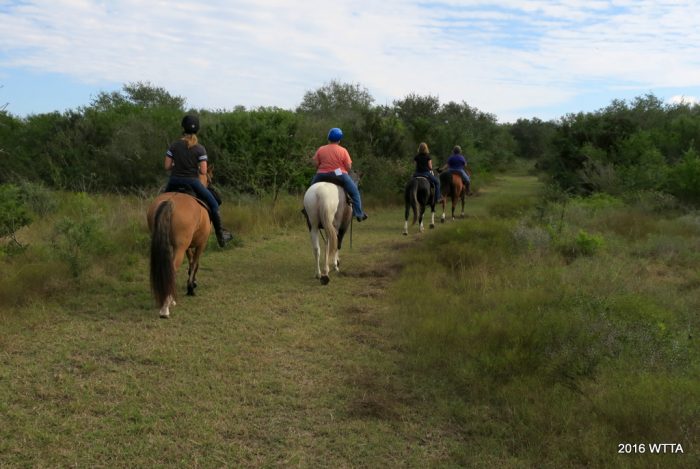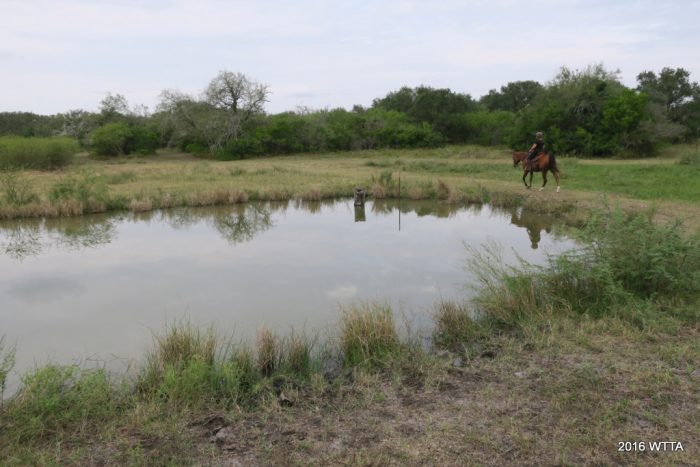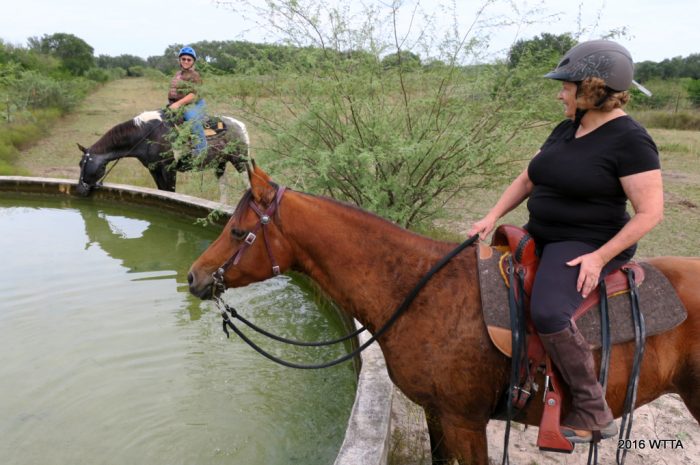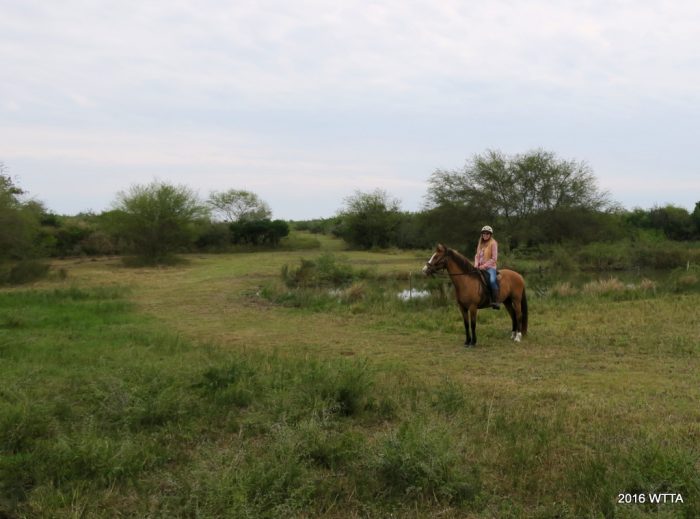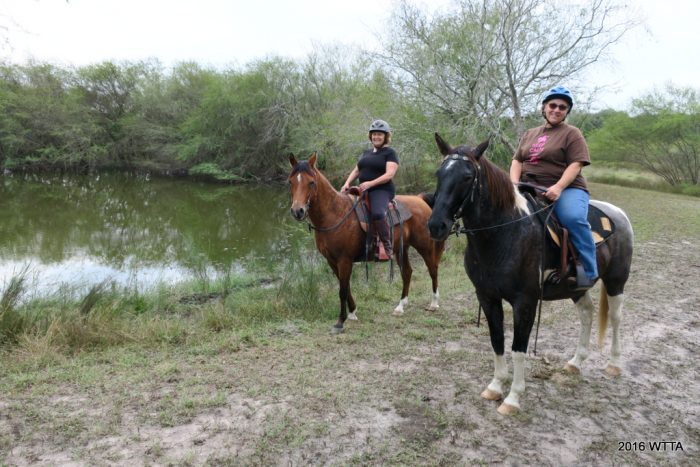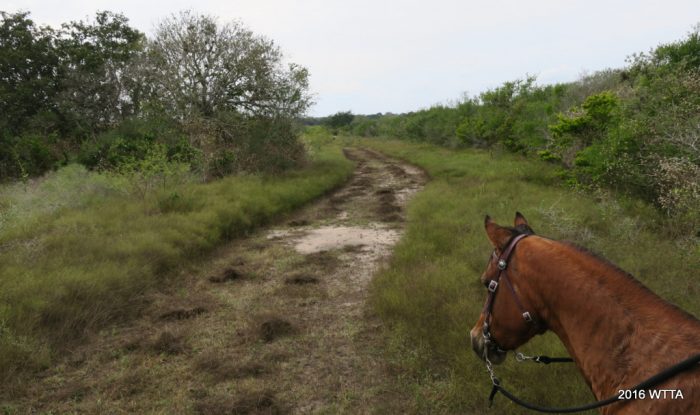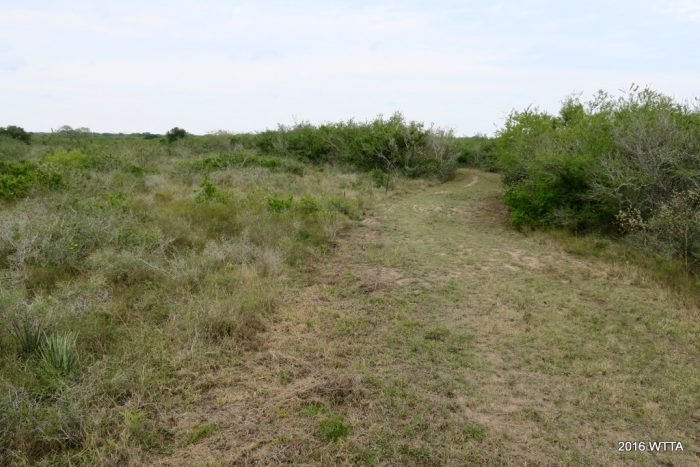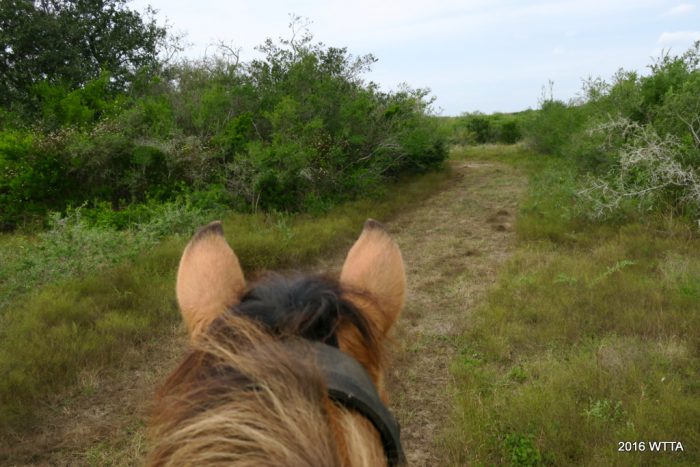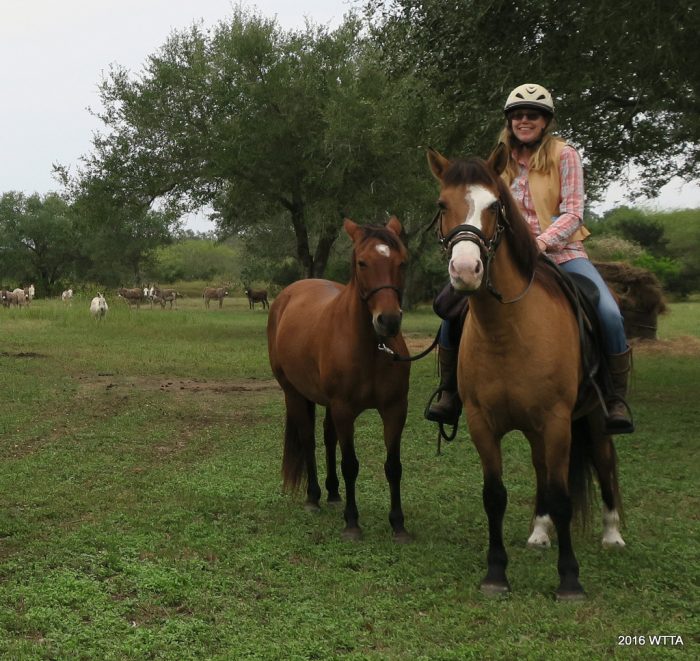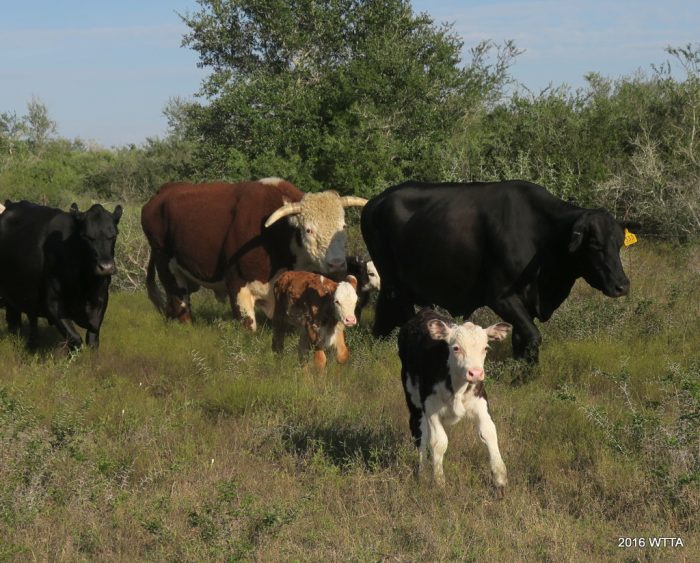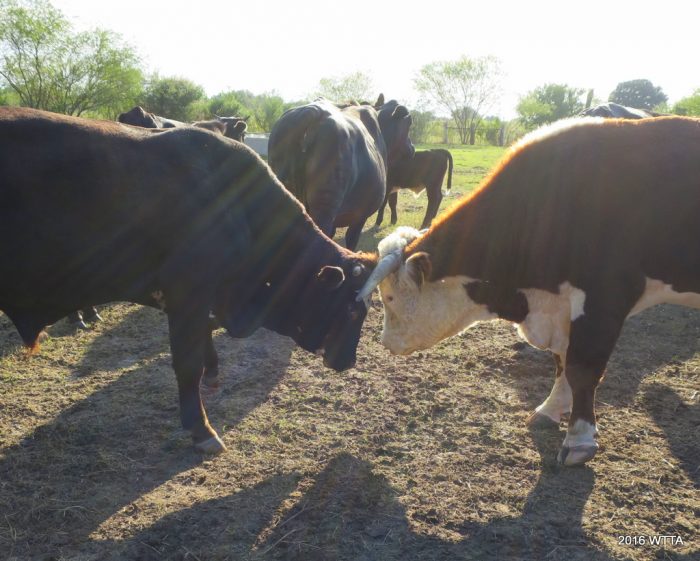 My favorite activity at Barnhart; donkey loving!