Contributor: Ginger Podojil (Thank You Ginger!)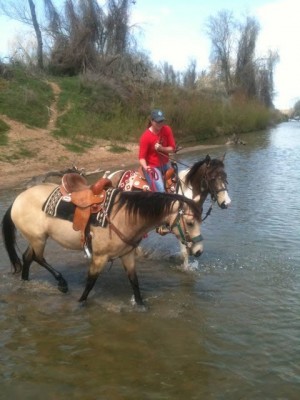 Website: http://www.karankawa.com/
Location: Pierce, TX (Gulf Coast Area)
Contact: P.O. Box 587 – Pierce, Texas 77467 tel. (979)532.8980
Email: la3a@flash.net
Description: Pierce Ranch (a.k.a Karankawa Plains) is a hunting ranch/resort that opens up its ranch to horseback riders during the off season.  They are located on the Texas Gulf Coast area, in the small town of Pierce.  The ranch is off of U.S. Highway 59, between Wharton and El Campo, and consists of approximately 32,000 acres of pastureland, rice and row crops.  They offer cabins to rent, most of which are tucked away in trees which offer scenic discovery of your own trails.  Footing is pretty much dirt and sand.
At this time they do not allow day rides, but do rent out several cabins and a lodge for larger groups.  You can also bring LQ Trailers if the cabin you rent can accommodate them with parking space.  However, they do not have water and electric hook ups for LQ trailers, so generators are needed in the hotter times of the year.  They do not provide horse pens, but there are lots of trees to picket to.  No marked trails but lots of riding and space to discover your own trails.  I've stayed at Pierce Ranch several times, once at the Lodge, twice at the Hollywood House and several times at the Lake House.
My favorite is the Lake House, as it has a very nice pond with canoes and the Colorado River is right across the way.  It's quiet, beautiful and very peaceful.  Each cabin offers a little different accommodations (i.e., the Hollywood House has air-conditioning, and Lake House does not), so you need to plan the right cabin during the right time of the year.  I've attached a few pictures of the Lake House (see below).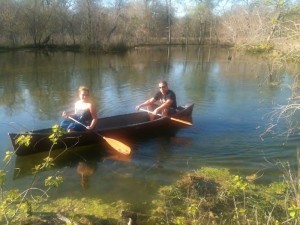 This is not a place that's designed for equestrians specifically, but if you are equipped, you can have a lot of fun here.  I have always enjoyed myself at Pierce Ranch.
There is no extra charges to bring your own horses when renting a cabin.  Since the trails are not marked you may want to bring a compass or GPS system if you want to thoroughly explore the ranch.   Guided riding tours are offered for an additional cost.
All the cabins and prices are listed on their website, and there is also a map of the cabins located at:
http://www.karankawa.com/map.htm
To make reservations, or get more information, contact Velda at 979-532-8980.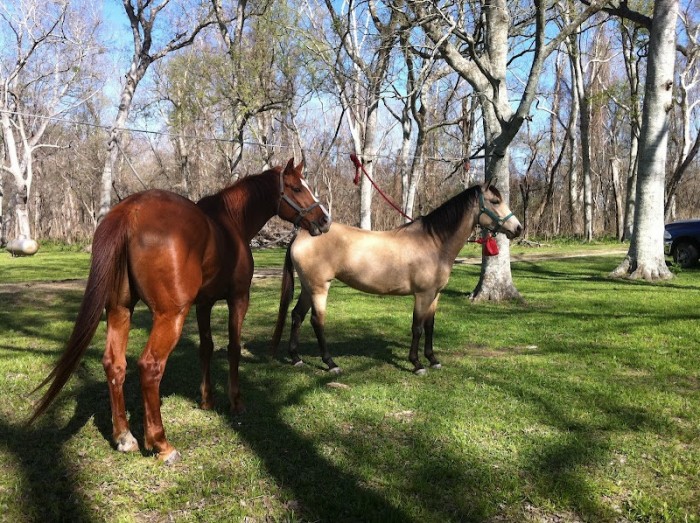 Above: Pierce Ranch has plenty of trees, making it easy to set up picket lines for your horses.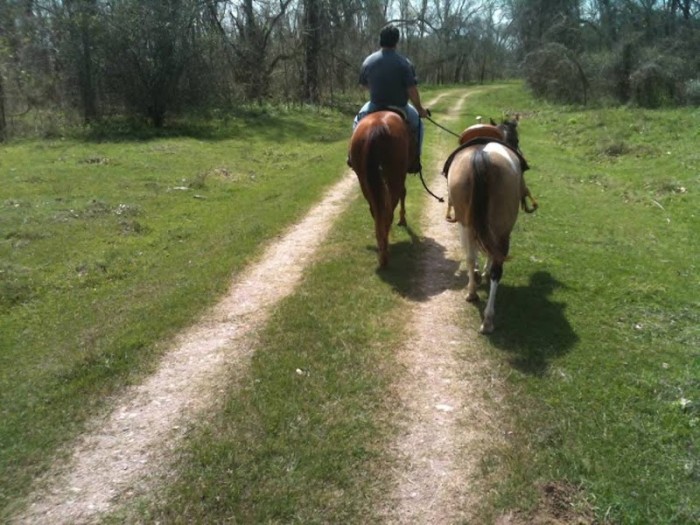 Above: River Road.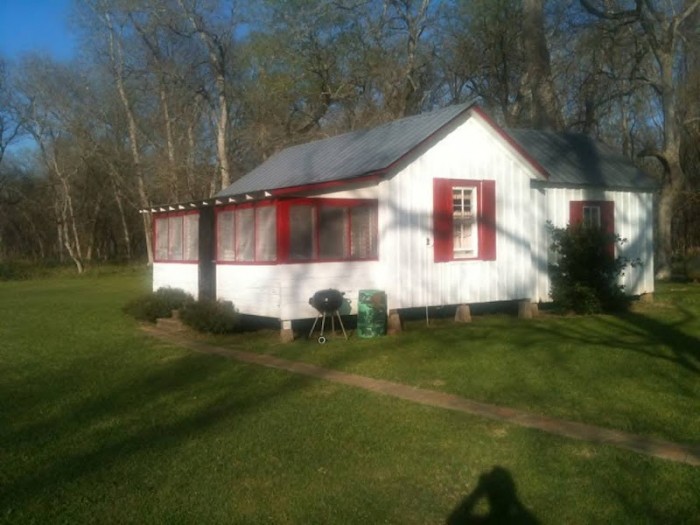 Above: The Lake House Cabin.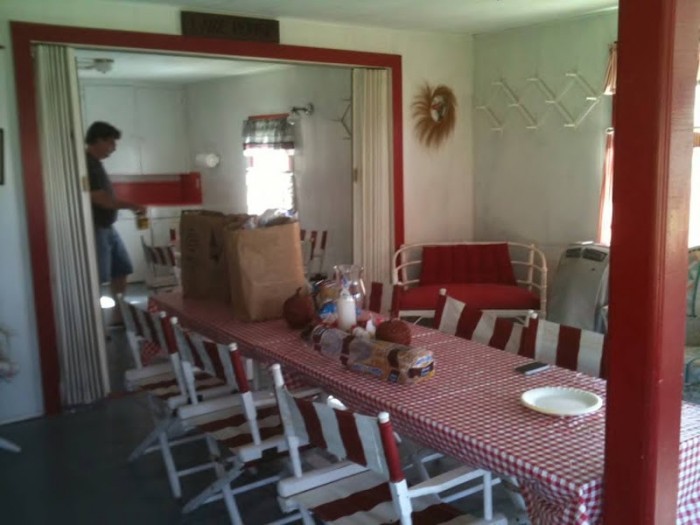 Above:The Lake House Cabin dining area.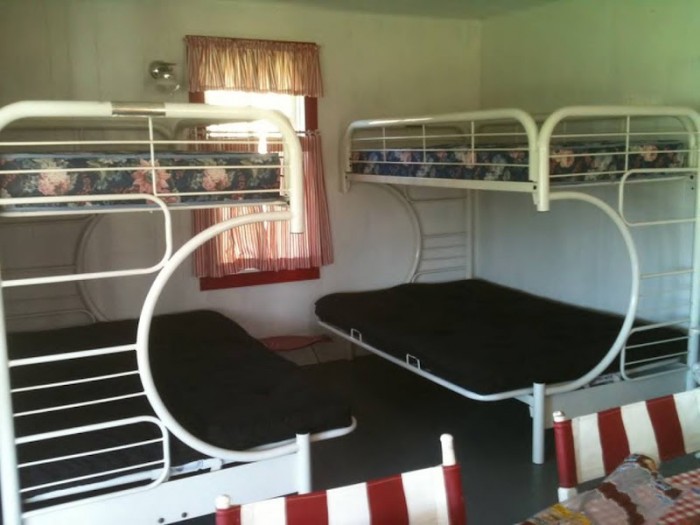 Above: Lake House Cabin bunk beds.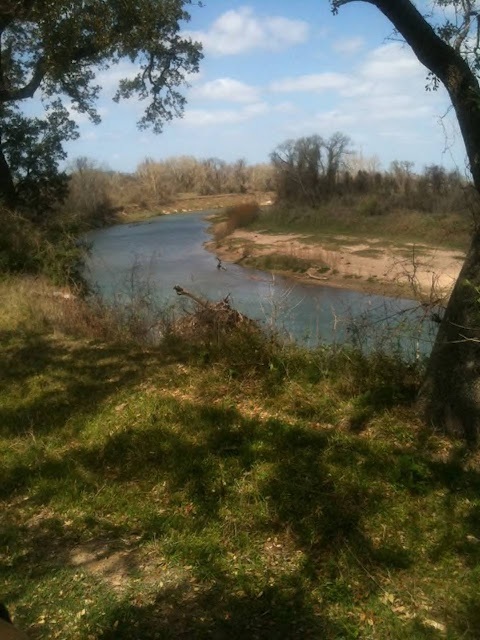 Above: View of the Colorado River while riding down the trail.