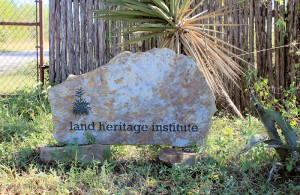 Land Heritage Institute
Current Event:
Land Heritage Institute is inviting you to an introductory Trail Ride on 4/13/13. Check in is 7:30 – 9:30am.
$10 suggested donation for riders
Water & Restrooms Available Lunch provided by LHI
This is a One Day Trail Ride. Overnight Camping Available RV/sites with Water&Electric hookups $25 per night
Primitive Camping Sites $10
10:00am- Morning Ride Out 1:00pm- Lunch at LHI HQ 2:00pm- Afternoon Ride Out 4:00pm- Return to LHI HQ 6:00pm- Day Riders Pack Up 7:00pm- LHI Day Event Closes
Call Hanz Micklitz 210/771-5149 for details & support our local trails!
Website: http://www.landheritageinstitute.org/index.html
Contact:
Mark Oppelt
email: moppelt@ocoarchitects.com
phone: 210/829-1737 or 210/846-9403 or 210/685-7576
Location:
1349 Neal Rd (main gate address)
San Antonio, TX
On most days riding at LHI is arranged by appointment only. However, the park is always open the second Saturday of every month with no appointment required. Contact Mark Oppelt for scheduling an appointment.  Presenting a negative Coggins and signing a release is required.
Directions:
In San Antonio on the South side, from HWY 410 and HWY 16, travel south on 16 and take the first left at the light onto Applewhite. Pass the Toyota Plant, cross the Medina River, pass the Medina River Greenway Trailhead, and then turn left on Neal Road. The main entrance gate will be on the left with a stone sign to the right of the gate. Request your parking site when calling to arrange your ride at LHI. For our outing, we parked past the headquarters by the Presnall Watson House.
Map: LHI Map (the marked jeep trail is also the bridle trail)

Cost: $10.00 donation per rider for the day, groups of more than ten riders may vary the donation rate.
Facilities: A restroom is located at the headquarters which may or may not be available for use as sometimes the building is reserved for events. There is running water at LHI but it is recommended you bring water for yourself and your horses, as you may not have access to the LHI water. Picnic tables are located under a grove of shade trees just across from the Presnall House. There is no water on the bridle trail. RV / living quarter trailer hook ups have recently been installed! Camping is now allowed by reservation.
Exciting plans are underway for a future equestrian center to be located near the headquarters building. LHI is looking for volunteers to assist in developing the equestrian center and additional trails so please contact Mark if you wish to donate your time, resources, and/or expertise.
Overnight Camping: RV / living quarter trailer hook ups have recently been installed! Camping is now allowed by reservation. . LHI has a new bunk house that can be rented for $150.00 but there are not bunks in it yet, so you have to bring your own cots.
Mileage: Exact mileage is unknown at this time but estimated to be between 6-7 miles of trail.
Terrain: The land is mostly flat with some rolling slopes/hills. The wide jeep roads / bridle paths are dirt with few rocks.
Description: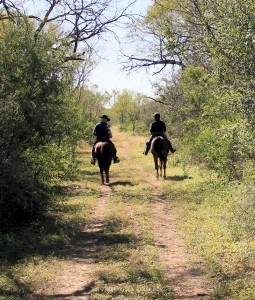 Horse back riding is one of the recreational activities offered at LHI and can be arranged through appointment only at this time or without appointment on the second Saturday of the month between 9am to 5pm. Hiking and cycling are also allowed at LHI. When looking at the map notice the Jeep Trail, this is also the equestrian / bridle trail. When viewing the map further, notice the marked hike and bike trails (this also may be known as Medina River Greenway). These paved pathways are for hikers and bikers only so please be respectful and stay off of the paved trails. The equestrian / bridle trail is good ground, wide with mostly flat dirt paths. There are few rocks on the bridle trail so shoes or boots for most horses will not be a requirement. If you are looking for easy terrain to do some long trots to condition your horse, the bridle trails would be ideal. LHI requires you stay on the designated bridle trail unless you are guided by a fellow rider associated with LHI.
For our first outing at LHI we were fortunate to have Jack Borchers with TETRA (Texas Equestrian Trail Riders Association), one of the permanent director organizations on the board of LHI, give us a tour. He kindly showed us the trails and historical sites of LHI. Jack also took us off trail to really explore the land. I thoroughly enjoyed the trails, company of my fellow riders, perfect weather, and golden green landscapes. The November sky was brilliantly blue and clear with an occasional military aircraft or formation high overhead. Lackland Airforce base was putting on Airfest 2010 at Kelly Field that weekend which I was able to enjoy from the saddle. I recommend experiencing the institute by horseback, hiking, or biking and hope that others visit and support this emerging public resource.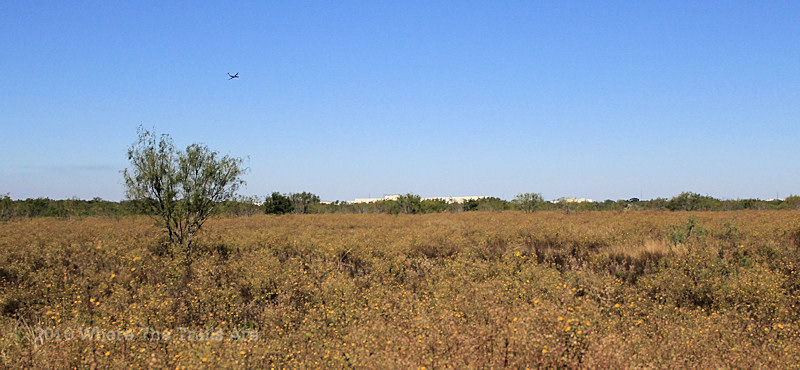 The Land Heritage Institute is a 1,200 acre living land museum uniquely combining nature, recreation, culture, education, and the arts in south San Antonio located near the Toyota plant and off the Medina River's south bank. This section of land has an unusual history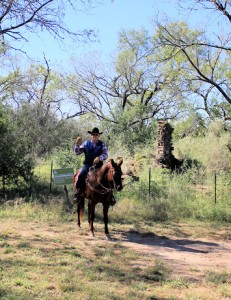 which is interesting to learn and experience. The LHI website details the land's history and evolution of the institute. The LHI foundation is non profit and managed by a board consisting of over 20 organizations. The land has significant archaeological, cultural, educational, environmental, historical and recreational resources. LHI contains 36 state registered archeological sites and is an internationally recognized Beene Site.  Informative signs mark significant historical sites on the trail.
The Corn Crib is one of the historical sites off of the bridle trail and is marked on the map. The crib was built in the 1850s and is now used to house photographic images linking history and modern day digital technology together creating an artistic merging of education, art, history, and culture. Follow the link http://ansenseale.com/corncribvideo.html to view a short clip detailing this project.  This is a permanent exhibit. When making your appointment just let Mark know if you would like to view this exhibit so he can have it unlocked.  The Applewhite House ruins are located just across from the Corn Crib.  This house was also built in the 1850s with stones from the river bed's edge by Steven Applewhite and his brother.